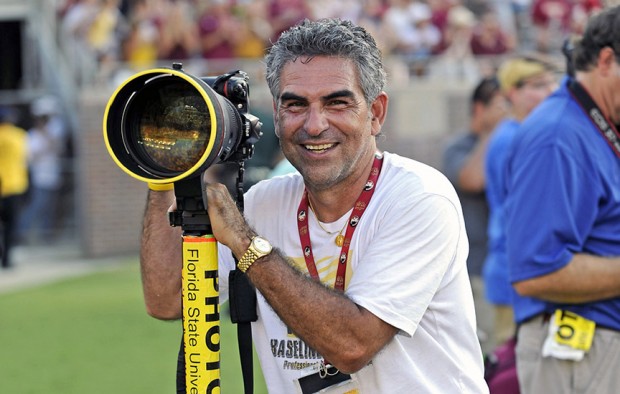 I'm humbled to make another appearance on Guest Blog Wednesday. I can't fathom what in the world Scott was thinking when he thought to have me return for a third time, though. When I think about the giants of photography who have shared their knowledge as Guest Bloggers, the pressure of trying to articulate something that will be worthwhile overwhelms me. I've gone to the well twice now and I'd like to think that I did so without completely embarrassing myself. Maybe I should have quit while I was ahead, but here I am, this time writing about golf photography and how I shoot the sport.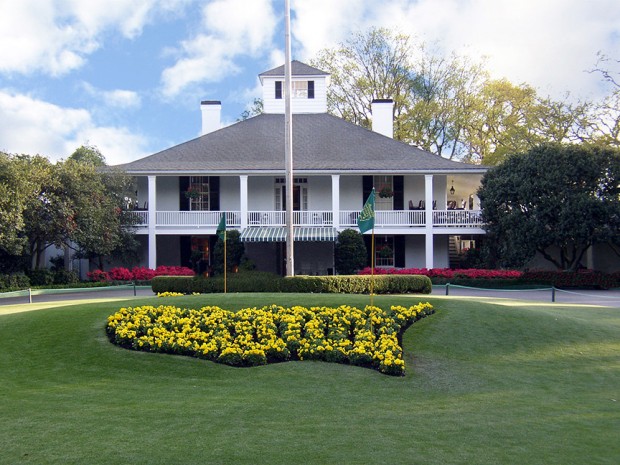 The quiet before the storm at the Augusta National clubhouse
Golf photography is really no different than any other type of sports photography, or really photography in general. Each genre or sport has its ins & outs, nuances and idiosyncrasies that aren't necessarily difficult to grasp, but it sure helps if you're aware of them before you head out to shoot. Here are some preliminary thoughts, followed by a more detailed discussion on equipment, positioning and the types of shots I look for when I shoot the sport of golf.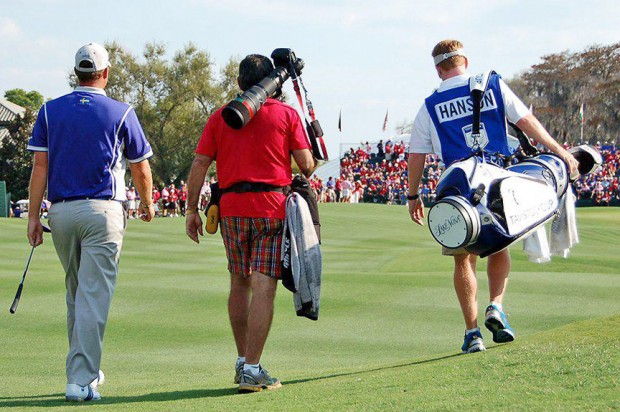 Walking to the 18th green with Peter Hanson
One thing I have discovered is that golf is one of the most physically demanding sports to shoot, at least the way I go about shooting events and tournaments. I'm sure you're sitting there, scratching your head when you read that since golf is not typically thought of as a physically demanding sport. But when I shoot a PGA golf event, it's almost always as a Tournament Photographer or for a wire service. Therefore, my job is either: 1) to follow an assigned group for most of a round, occasionally catching up with or dropping back to follow other groups on the course; or 2) to photograph players in contention and the "name" players. That means I don't hunker down in one place and photograph the golfers as they come through that spot on the course. My photo obligations require that I do a lot of walking (and running).
Consider that most any PGA golf course is approximately 5 miles in length. Add to that going from greens to tee boxes, constantly moving from one side of the fairway to the other to get into position, etc., and it is not unusual for me to log in some 6 to 7 miles on any given dayâ¦with approximately 40 pounds of camera gear attached to my body in some fashion or another.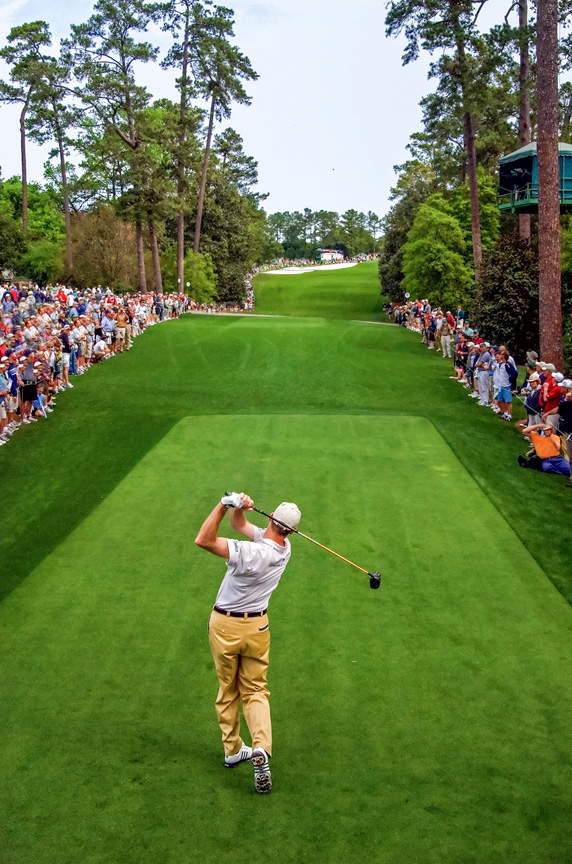 Jim Furyk tees off on #18 at Augusta National
I also make it a priority to capture images from unconventional vantage points. This requires a lot of extra climbing, squatting, sprinting, wading or other forms of physical exertion. For example, in order to capture the image above of Jim Furyk teeing off on #18 at Augusta National,  (more…)