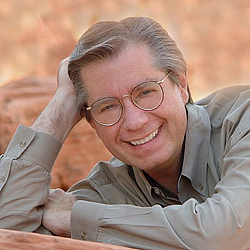 First, I want to thank Scott for inviting me to be his guest blogger for the second time here at Photoshop Insider.  It's always an honor and a pleasure to make his accommodation.  Also, let me say that today's post in no way reflects the views of "this station."  Today's post is meant to be more than a social observation, but rather a revelation of what's happening in the field of wedding photography today, why it happened, and what can wedding photographers do about it. It may seem to be a "Doom and Gloom" read but is not meant to be. It is meant rather to be an "eye opening" read that I hope shakes all sense of complacency from our bones, and fires us up to do something about the current state of affairs.
As I researched and wrote this post, I was amazed by the confluence of circumstances that have completely changed how most wedding photographers have done business for years.  Most amazing was the speed at which these confluences collided and changed things in just a matter of 24-36 months! And all these changes mean that we must do business in a brand new way if we wish to succeed.
This post is meant to be Part 1 of a two part post. The reason, as I continued my research and writing I was topping out over 2,900 words and I still had about 1,500 to go – whew!  So, although most of this post reads like "Doom and Gloom" for wedding photography, I scatter tiny rays of hope throughout. Part 2, to be entitled "Dreams and Opportunities" or something like that ;) , will point wedding photography readers towards concrete strategies about how to grow their wedding photography business stronger and better than ever!
I hope you enjoy today's read in the social observation context in which it was written.  Read on if you dare….