WHAT IS LIFE LIKE AS AN ASSISTANT?
There is no perfect existence, but being blessed with a beautiful wife and working for Jay Maisel is pretty close – for starters my cubicle is more than TEN times the size of our entire NYC apartment.  At home we "share" the closet, at work I share space with a basketball hoop.  I got engaged at the bank building and we were married there.  (Yes, I'm currently in negotiations about a cemetery plot in the courtyard.)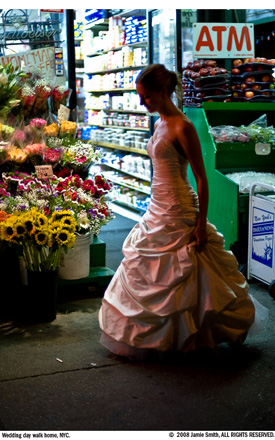 THEY ASKED ME TO DESCRIBE WORKING FOR JAY?
There is no job description.