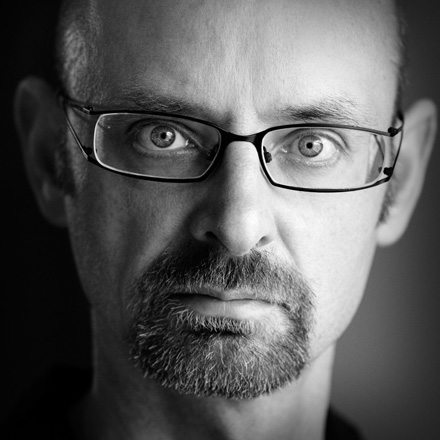 David J. Nightingale © Bobbi Lane
Before I begin I'd like to thank both Scott and Brad for inviting me to be a guest blogger – it's truly an honour, and I'm delighted to be appearing alongside the many other wonderful photographers that have contributed to Guest Blog Wednesday. So thanks again to Scott and Brad, and hello to everyone else.
Seeing the Light
One of the hardest things I find about writing is starting – not because I procrastinate, which I do – but because there are always so many different and interesting topics that can be discussed in relation to photography. In this case, after spending a couple of weeks trying to narrow it down, I went back and reread (and re-watched) many of the guest blogs that have been posted this year in search of inspiration. After realising that I had a lot to live up to – there have been some really inspiring posts in recent months – I was struck by a point that Eddie Tapp made:
"Learning to 'see the light' is perhaps the single, most exciting experience in one's imaging life."
Eddie went on to discuss this point in terms of the nature of light – how to recognise different types of light, how to modify and shape the light falling onto a subject, and so on – but his key point was that being able to "see the light" is one of the most significant skills we need to develop. And he's right.
But exactly which light is it that we need to learn to see?
On the face of it, this sounds like a dumb question – we need to be able to see the light that's there, and when we can appreciate and understand its nature we can photograph it, modify it, and so on – but there are two things that complicate this process.
The first complication is obvious, and was implied in Eddie's post: the light that we need to learn to see is the light that our camera sees, not what we see. Whether you're shooting film or digital you will know that what you see is not always what your camera sees; i.e. the human eye/brain combo can perceive a much larger dynamic range than your camera's sensor or your film. For example, while a digital sensor is limited to around 6-9 EV, the human eye can perceive a dynamic range of approximately 14 EV without any adaptation, and up to around 24 EV when you take into account the facts that it can also adjust to very dark scenes and that the pupil can change size to accommodate varying levels of brightness.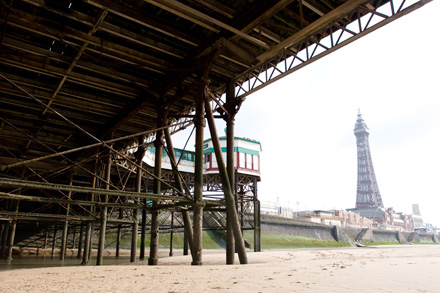 The net result of this is that we learn to either not shoot scenes with a massively large dynamic range, or we find ways to modify the light within such scenes to decrease the contrast ratio between the darkest and brightest areas, or we shoot a sequence of photographs and convert them to an HDR image. In this instance, the only viable option was to (more…)