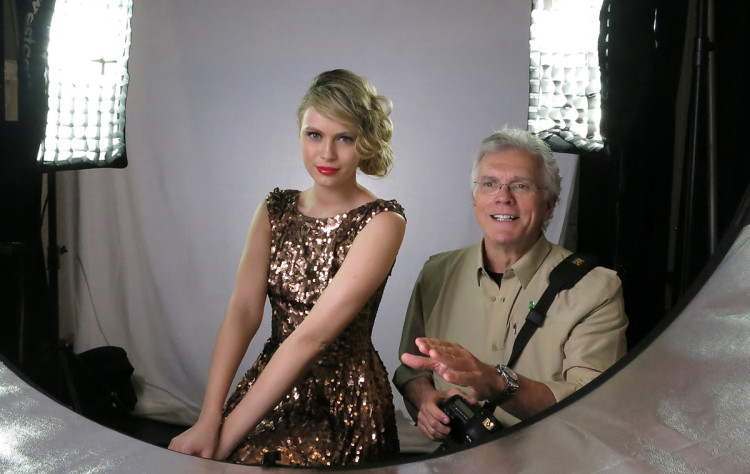 Hey everyone. Good to see you here again!
A big hug goes to Scott and Brad for inviting me back to be a guest blogger. It's not only quite an honor to post here, but it's also great fun to share photo how-to info – and photo inspiration – on Scott's popular blog.
I call this post, Transforming Your Home into a Professional Photo Studio, which coincidentally is the title of my newest class on KelbyOne, releasing tomorrow!
In this new class (which was shot in a home near the KelbyOne studios in Oldsmar, Florida) I share tips, tricks and techniques for shooting in your home with speedlites, constant lights, Ice Lights and even a small flashlight. The main idea of the class is that you don't necessarily need to spend thousands of dollars a month on a studio rental, as well as thousands of dollars on lighting gear, to get good portraits.
Let's start by taking a look at some of the end-result photographs, as well as some of the behind-the-scenes photos, from the class. For each photo I'll share a quick tip.
After sharing some photos from the class, I'll share some of my "home studio" images that were taken closer to home, actually in my home in Croton-on-Hudson, New York.
Let's go! (more…)