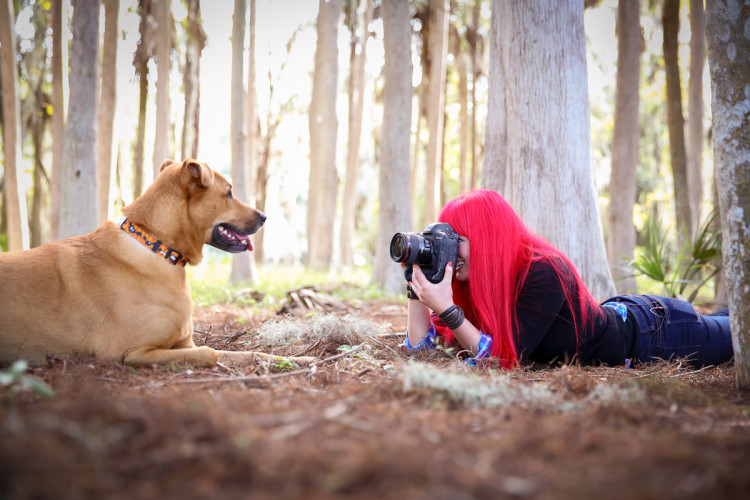 You know those 'Top 5 Tips to be a Successful Photographer' type of articles that you see come through your newsfeed and you cringe and say 'Oh man!…not again!!'?
Well, this is one of those lists. :P
I know, I know. you've read this article like a thousand times before.. right?! Well, guess what's cooler about this particular article? This one's got SIX tips. :P But seriously, if you stick with me through this stuff, I can promise you that it's not going to be one of those blog posts that tell you in order to be a successful photographer you need to carry your business cards at all times, market like there's no tomorrow, and learn your camera settings (all really good tips, to be fair). However, we are going to go on a much bigger adventure than that. :)
So here's the deal! I'm going to pepper this stuff with cute puppy photos throughout because even if it's not directly related to cute puppies – an adorable canine here and there can never, ever hurt. right? And I'm not above cute puppy bribery, right? (right!) And for those of you who just want to scroll through the pictures, you can walk away assuming that this post was about how to take an expert look at cute puppy photos and I'd be totally okay with that.
Let me just take a very quick moment to share with you exactly why I'm feeling inspired to share these following 6 tips. I just recently spent one of the most incredible weeks of my life down in Tampa, Florida. Alongside some of the most amazing, inspiring, and impossibly talented people that I have ever had the privilege to join creative forces with, I filmed my class on dog photography for KelbyOne. (you guys!!! I am so excited for you to see it! GAHH!) Being in the presence of other like- minded artists all on their very own amazing, creative journeys reminded me of how grateful I am to be on this particular adventure of mine. I want to share with you a little bit about my journey, and let you in on the 6 tips that I would give that might just be integral to becoming a successful photographer.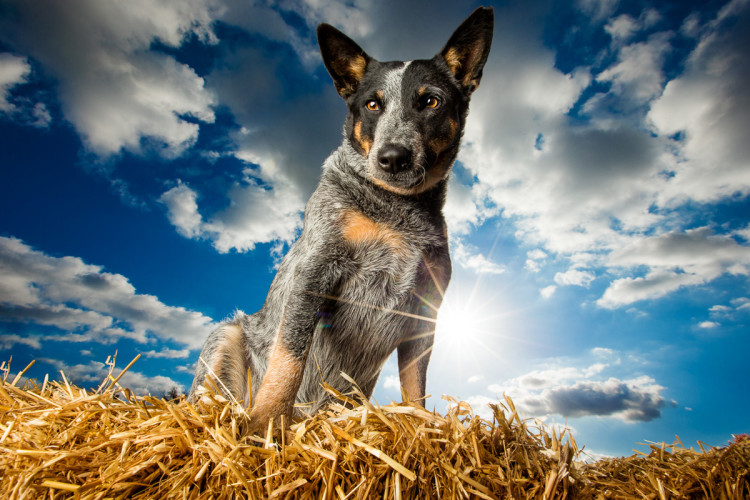 As for me, I've always been a bit of a dreamer. I've always lived just a little bit on the edge of society – thinking up fairytales and big adventures and ignoring the status quo. I like to sleep late and I hate to plan. I like to watch the way the world unfolds around me when I just let go. I've always figured that life is for living, right? We're given these beautiful, bright red beating hearts and these vessels of bone and flesh, and it's all like one big, gorgeous poem. Everything works together, ticking in perfect synchronization to keep us alive — to keep our synapses firing and our eyes wide open. I think it's unbelievable. And I've always thought – I might as well go discover the world while I still have these two feet underneath my body that are capable of carrying me across any kind of terrain, right?
This was the kind of outlandish thinking that brought me to where I am today. I am humbled and wildly grateful to say that I live my dream through a camera lens each and every day. Of all the things in this world that one could possibly be, I am a professional dog photographer. But it wasn't just a simple, seamless jump that got me here. Oh no, it's been a very, very big adventure. I've had to carve my own way. Because, while I didn't know much when I first started, the one thing I did know was that nobody was going to get out of their warm bed and carve it for me.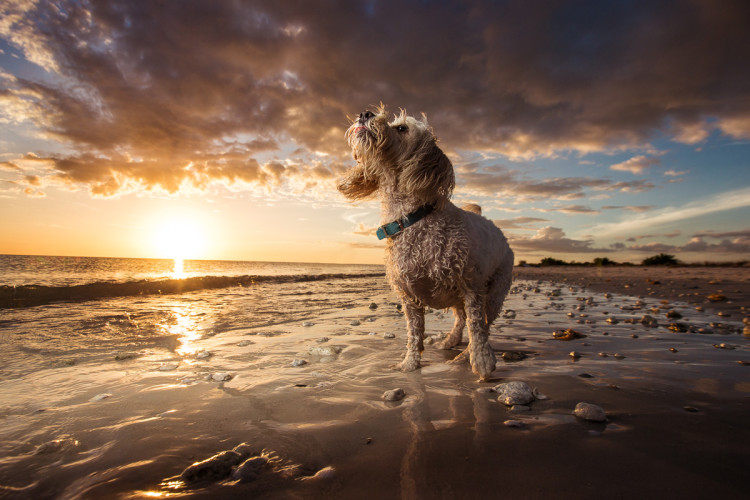 If you're reading this blog, it's highly likely that you are a photographer or are interested in delving into photography. That means you are an artist. You have the heart and mind of an artist. And that is a rare blessing – a gift – that you've been given. You see the world in a different way from the masses. And if you use that gift – if you apply that special sight that you've been blessed with – in the all the right ways , you have the potential to go on a journey that takes you to places you never even thought possible. This I promise you, take it from me.
Just 5 years ago I was a terribly lost soul – I had graduated college with honors and big, big aspirations. I applied to a gazillion (<— technical number) different companies on a gazillion different kinds of resume paper. When most of those avenues fizzled out, I found myself working a 'make-ends-meet' type of job that squashed every fiber of creativity and soul that I had. Leaving my workplace in tears started to become commonplace, and I fell into a state of near depression knowing full well that I was wasting valuable time while not using my gifts to their full potential.
One afternoon, I was driving home from that particular job – tires splashing across wet pavement beneath me – and I made a decision. I was going to take the next step towards finding my purpose. At the time, I had absolutely no idea how much that decision would change my life.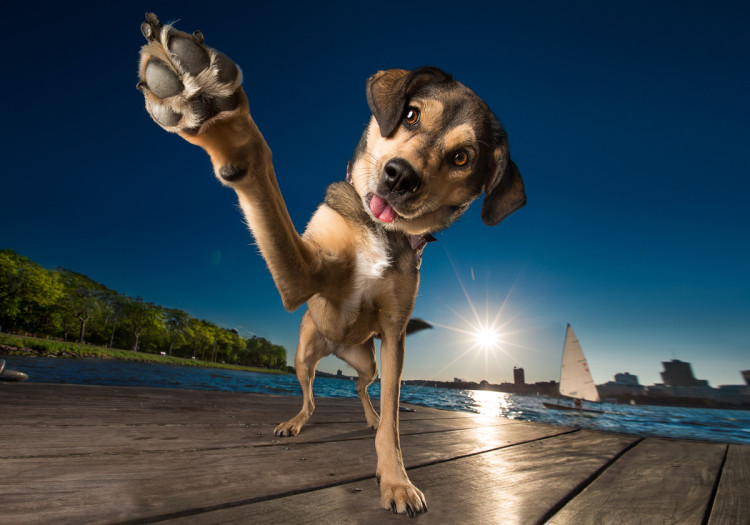 Since that moment 5 years ago, I have photographed thousands of dog photo sessions, traveled the world teaching photography workshops, worked on life changing international animal rescue missions, shot national commercial ad campaigns for some of the biggest names in the pet industry, have seen my work on greeting cards and in calendars and am now impossibly grateful to be standing alongside some of my biggest idols and inspirations as an instructor for KelbyOne.
(It's actually really hard for me to say those things above. And I've rewritten and deleted that paragraph above about 12 times because I feel like such an egotistical megajerk touting these achievements. But, ultimately, I think it's important to say, 'Hey, this is my true story.' I'm living proof that with the right amount of passion, heart and hard work – these are the kinds of things that can happen. If I – just one red headed girl who started with nothing but a camera and a dream – can pull this off, then you can too.)
So, all of that being said, I want to share these following 6 tips. To me, these are the 6 things that have had the impossible ability to change my career, and ultimately, my life. I hope that sharing this wisdom might bring some magic to your journey as well.
(more…)