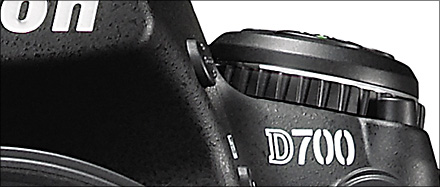 A few weeks back, I went ahead and bought the new Nikon D700, but I really wanted to spend some time with it, and shoot in a number of different situations and scenarios, before I gave you my review. Now that I have a few thousands shots on it, I'm ready to share what I've learned.
My Field Report
The D700 was announced on July 1st, and Nikon seeded a number of photo sites with an early review unit, so for more than a month now we've all had access to very detailed write-ups of every single pixel, technical aspect, and mechanical specification possible. So, when I do a review, I want to bring a slightly different angle to it, so it's really more of a 'Field Report' (what I liked and didn't like and my personal impressions from actually using it out in the field).
My challenge in writing this field report, is that while it's true the D700 is a new camera, it's really two existing cameras made into one (the guts of a Nikon D3 inside the body of a Nikon D300), so I'm not going to have a bunch of exciting new features to share that everybody doesn't already know about, so it's really going to be a "feel for the camera" type of report, and my feelings on who might want one and why. We'll start with a quick recap of what the D700 brings to the table.
Comparing it to the D300:
It looks just like a D300, and if you didn't look at the name on the front (or the camera strap), you'd probably never know, so cosmetically, they're very much the same, except that the D700 is slightly taller because of the updated viewfinder, and the D700 has the new flash sync and remote caps. Also, on the back the viewfinder area looks more like the D3's, as does the multi-control wheel.
Since it has the D3 chip inside, you get two things: the Full Frame FX format sensor, (more…)