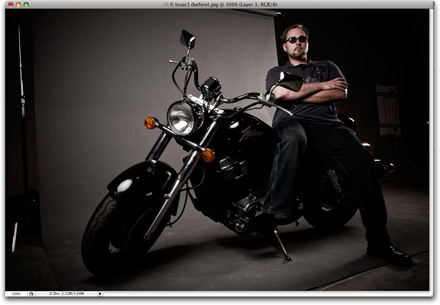 The original image is shown above—that's Photoshop User Managing Editor Issac Stolzenbach, on his classic Honda Shadow Sabre (click for a larger view).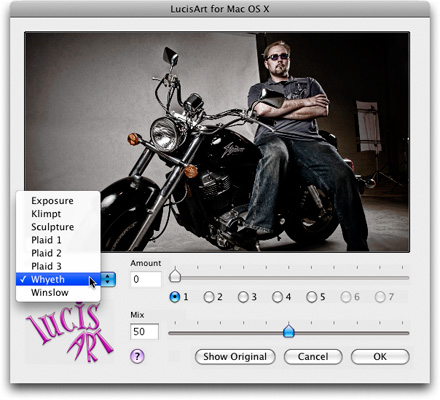 The Lucis Art plug-in interface (Click for a larger view).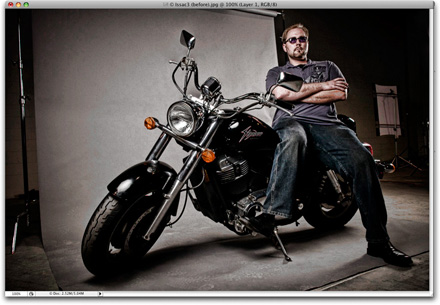 The grittier, hyper-sharpened, high-contrast image after applying the Lucis Art plug-in (click for a larger view).
YOU'VE GOT THE LOOK
Photography, like fashion itself, seems to go though periods of time where there is a certain "look" that everybody wants to have, and right now the hot look for portraits is what you might call the "Dave Hill look" (I blogged about Dave's photography last month—here's the link). His trademark look is gritty, sharp, yet at the same time I've heard it described as almost "painterly" in nature. Whatever you want to call it; every big celebrity and rock band wants him to shoot them, and even big business magazines are calling on him to shoot their covers. He's the "it" photographer.
Now, after researching the living daylights out of this topic, I can tell you this: I don't believe Dave Hill's look comes from a plug-in, or just a Photoshop technique, or just a (more…)