Issue #8 of "Light It Magazine" (our iPad-based magazine on hot shoe flash and studio lighting) is here! (The Android Version is now in Beta)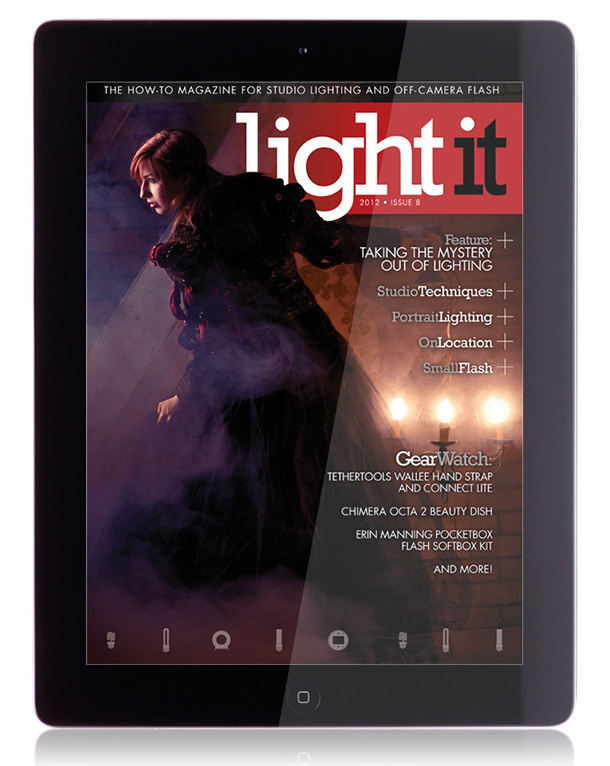 The new issue of "Light It Magazine" (issue #8) is out, and available in Apple's Newsstand App on the iPad (it's only $2.99. Crazy cheap!), and (BIG NEWS) we are currently beta-testing the Android version and so far the testing is going great (the mag looks and works great — just a couple more things to address before we release it, so it won't be long now).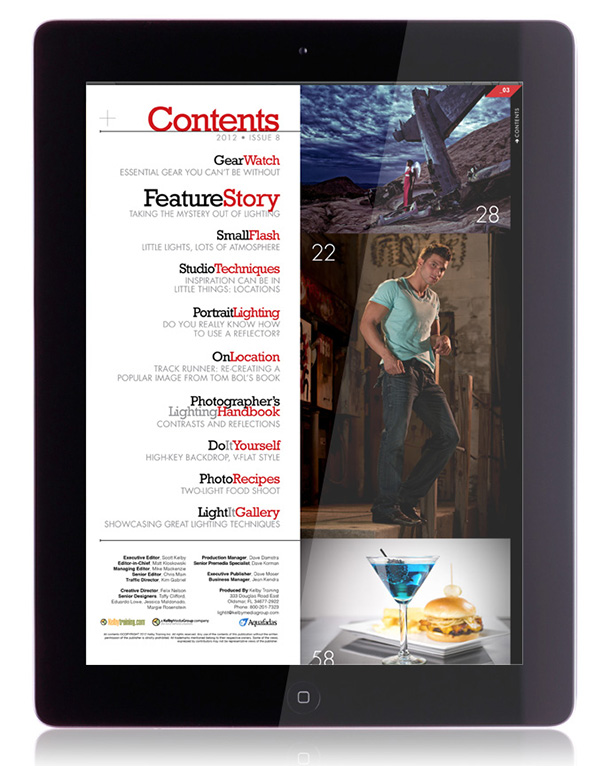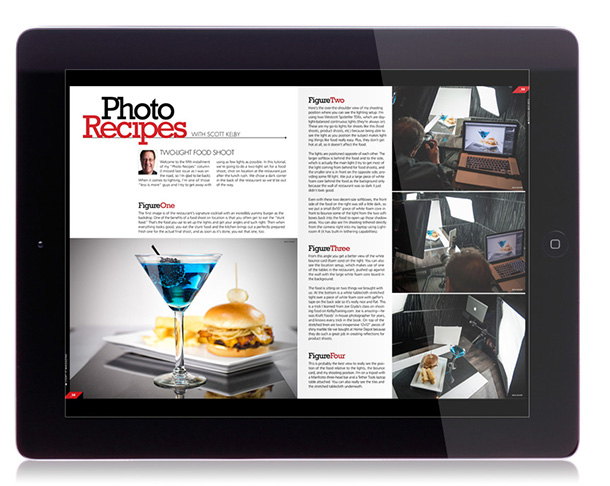 This issue I've got a behind-the-scenes "Photo Recipes" food shoot using two Westcott TD-6 Spiderlites along with some things you can pick up at your local hardware store (seen above).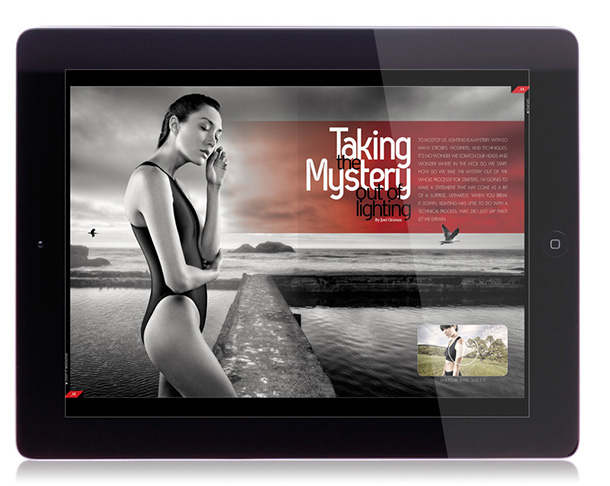 This is one of my favorite issues so far. Great stuff from Joel Grimes (you're seeing the opening page above, which includes an embedded video), plus Frank Doorhof always brings great stuff, Â and there's lots of cool stuff cover to cover.
It's available now, so I hope you'll check out the new issue, (which costs less than the price of about any McDonald's Extra Value meal, which that unto itself either says a lot what an incredible value this magazine is, or about how expensive Extra Value meals have become). ;-)
P.S. We now have annual subscriptions available for just $19.99. Insane-o cheap. Cheaper than dinner at Chili's (well, if you at least order chicken Fajita's, some chips and salsa, and maybe a Corona) and you get a whole year of issues. Seriously, that's hundreds of pages of lighting techniques, so subscribe at the App store right this very minute before your fajitas get cold.