Motorcycle Shoot (behind-the-scenes)
(Above) Here's a behind-the-scene shot from Friday's shoot.  This is a three-light shoot: Two 4-foot strip banks above (with Elinchrom strobes), and there's one additional softbox in front (you can see the light-stand right behind my laptop) that's putting some extra light on the engine — it was a little dark in there with just the two strobe directly above the bike.
I asked my Creative Director Felix Nelson if I could shoot his Harley, but he was doing some serious tinkering with it at home and it wouldn't be ready for days, so he suggested calling our guitar player (Felix is the bass player for Big Electric Cat), Tony Llanes since he builds custom choppers.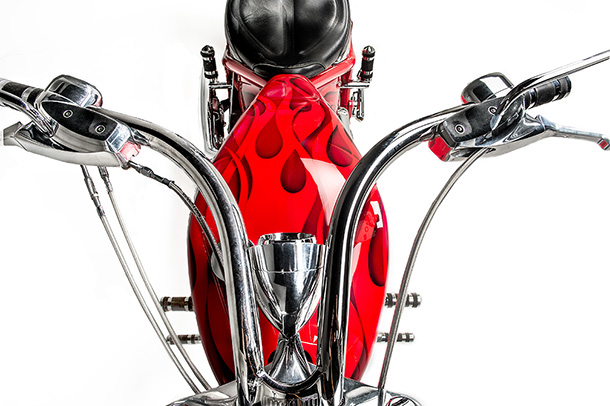 He didn't have one available, but his cousin had this "Big Dog!" chopper and he came rolling up on it Friday and I was like, "Oh Yeah baby!" Only had  1-1/2 hrs to light and shoot this and his buddy's sports bike (the yellow one seen below), but I got it done in time to attend my son's sports banquet that night, so it's all good. :)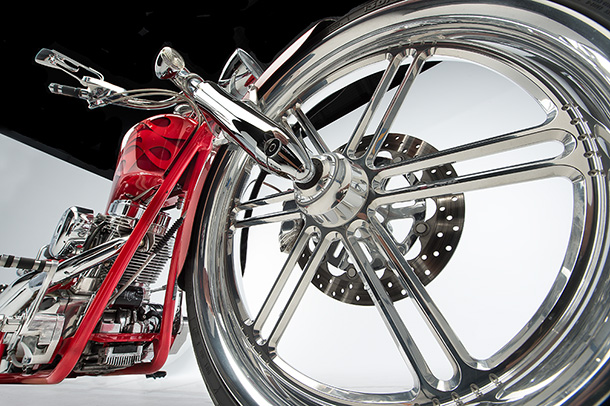 Above: Shooting from down low with a 14-24mm lens.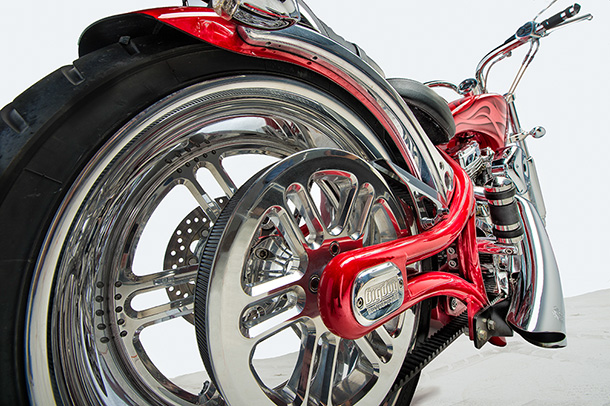 Above:Â More wide angle 14-24mm shots.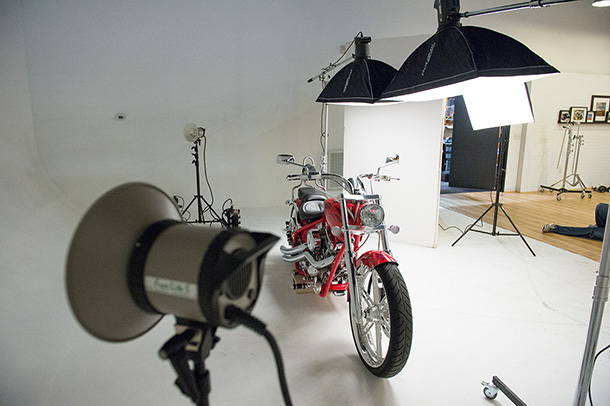 Above: You can see the two extra backlights in this shot, used strickly to make the background solid white — even though they weren't turned on for any of the shots I've shown so far.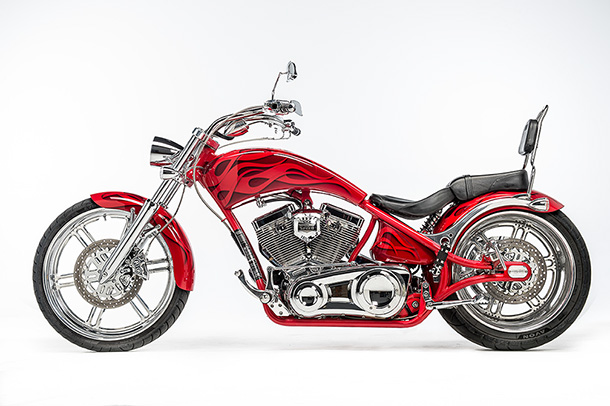 Above: Here's what it looks like with the two background strobes turned on. You can see why I left them off for nearly the entire shoot — I think this particular bike, because of its color, looks better on the dark gray background.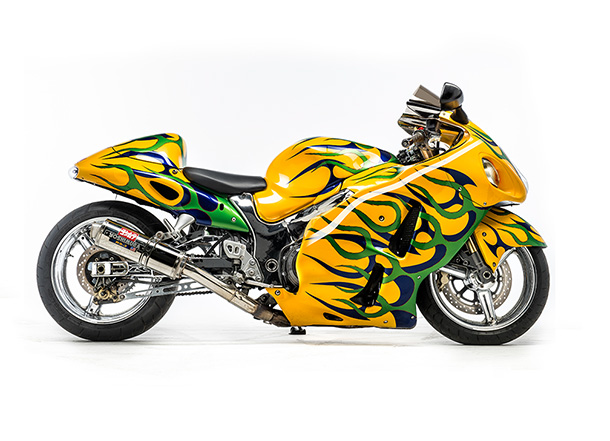 Above: The Sport Bike looks great on the solid white background, so here it look appropriate (so this is a five-light shoot: The same two strip-banks over head; the one small 27″ softbox in front aiming at the back half of the bike, and the two bare bulbs with reflectors to make the background solid white.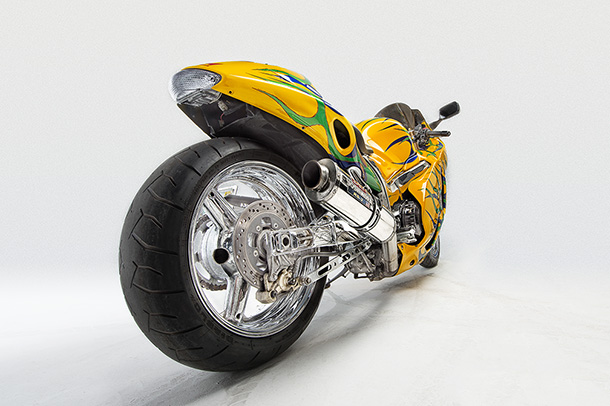 Above: Here's a view from the backside. Since I'm not shooting it straight on, the lighting definitely looks different (in fact, I had to brighten it in post to get it this bright).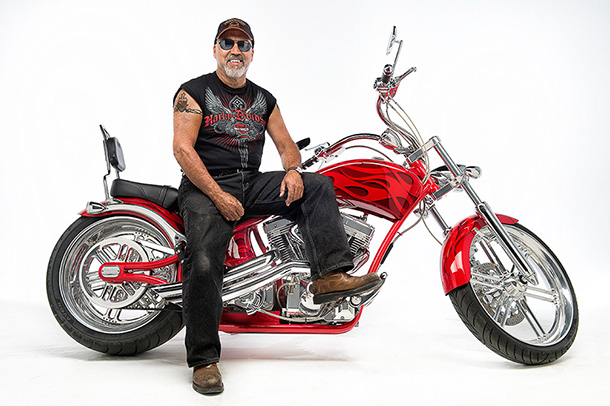 Above: Here's Tony (lead guitar player for Big Electric Cat) posing on the Big Dog. I didn't change the lighting — it's just the lighting for the bike, so it's not the greatest portrait lighting, but I think it's still looks decent (but if I was lighting this as a portrait, I would have added two kicker lights in the back aiming at him. 
Anyway, there's a quick look at the shoot. I'm doing a tutorial for the NAPP member Website on the retouching and finishing for getting rid of the apple-crate box the bike is sitting on, and on getting rid of some of the spots, specs, dust and junk. Hope you all have a fantastic Tuesday! :)