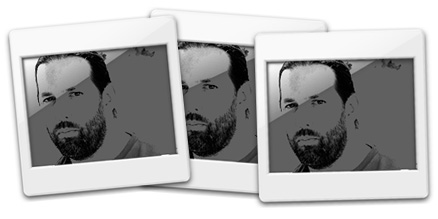 THREE SONGS, NO FLASH
I photograph a lot of concerts, not for money or fame, but because it is something I truly enjoy. Photographing products, models, sports and landscapes are great, but nothing recharges my photographic batteries like the rush as the house lights go down and the stage lights go up.
When Scott asked if I was interested in being a guest blogger, it was the same day that I was invited by Steve Stevens to photograph him playing with Billy Idol at The House of Blues in Los Angeles. I thought that a look into shooting a concert along with a dash of the new Bridge CS4 thrown in would make for an interesting read. Something a little different.
Concert photography takes practice and planning. The combination of changing lights, moving subjects and a very limited amount of time to get the shot makes concert photography one of the most rewarding and frustrating experiences a photographer can have. As with all type of photography, the best way to get better is to practice. Since it is not all that easy to get credentials to photograph bigger acts, start locally. Most cities have a couple of bars with live music that don't mind if you come in and photograph, and usually have little if any restrictions. Most of the time, these venues will have horrible lighting and you will want to use a flash to get a good exposure.
I have two good reasons not to use a flash in these circumstances; images taken with a flash will look flat and boring. Good concert shots are about the energy coming off the stage and nothing will kill that quicker than the flash firing straight at the performer. The second reason is that if you ever get to shoot bigger acts in bigger venues, you will not be allowed to use a flash. If you are not used to pushing the ISO or slowing down the shutter-speed, but instead have relied on a flash to get the exposures you want, you will be in for a very frustrating shoot.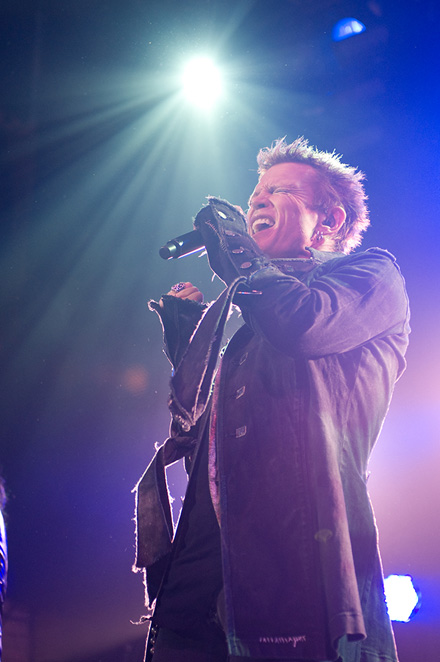 ISO 800 f/3.2 1/160
BEFORE THE SHOW
I get a lot of questions about the camera and lenses I use to shoot concerts (more…)