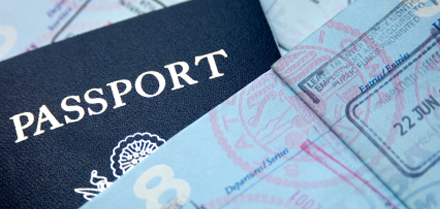 Hi folks, I'm back (well, I got back late last night) from just an amazing vacation with my family and some friends. Here's the story:
Q. So why you didn't you tell us you were in Italy?
A. Because my whole family, and extended family, and some of our close friends were all there with us, and my wife didn't want me to post on the blog, what would essentially be; "We're out of the country, all our family members are here, too. Obviously, nobody's home—so help yourself." So, I promised not to mention it until I got back, and well…now we're back.
Q. Ah, so that's why you kept having Internet problems, eh?
A. Precisely. Part of our vacation was a cruise from Genova, with stops in Portofino, Viareggio, Portovenere, Cinque Terre, and a day trip out to Lucca in Tuscany. The Internet on board was…well, I'm not sure if you could call it Internet. But I was still able to get most of my posts up, and I could get incoming email on my laptop, but couldn't send any outgoing emails.
Q. So who posted that "Scott's post is going to be late" comment?
A. I was able to send a text-message from my iPhone to NAPP's Executive Director Larry Becker when I realized there was no way to get that day's post up, and I asked Larry to post that for me. In fact, one post last week was written entirely on my iPhone, and Larry posted it for me (By the way; Larry gets up early each day, reads my posts, and fixes any typos he comes across. It's not one of his official duties; he just does it 'cause he's a great guy—which he truly is).
Q. How many shots did you take?
A. Now, it really depends on how you look at it, because it can either sound like I was pretty conservative, or I was shooting like a bandit. For example, I took a 12-megapixel camera, so I used 8-GB memory cards (which are now routinely found for less than $100 at B&H Photo). I filled less than 1/2 a card per day. That's not that (more…)