I had so many questions and requests to show how I made those calendar layouts last week using photos from my vacation to Italy, that I'm going to give you a step-by-step on how it was done (and how to make your own).
Now, before I go any further; most of this was done using Apple's iPhoto application (which comes free with every Mac), and it's absolutely brilliant for stuff like this. If you're using a Windows PC, then later in the week I'll have a separate tutorial on how to achieve a similar look in Photoshop (but it takes a bit more work).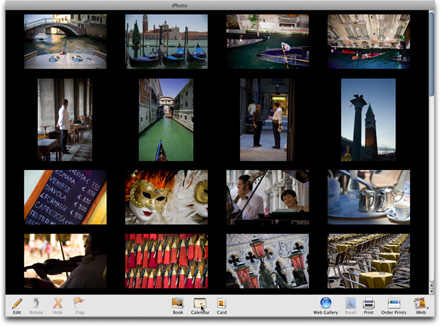 STEP ONE: Import your photos into Apple's iPhoto application, then create an Album (similar to a collection in Lightroom, or a Playlist in iTunes) by clicking on the + (plus sign) icon in the bottom left corner of the iPhoto window. Name your Album, then drag your newly imported photos into this album. Once your photos are in their own Album (seen above—click for a larger image), click the Calendar button in the toolbar at the bottom of the window (as shown above).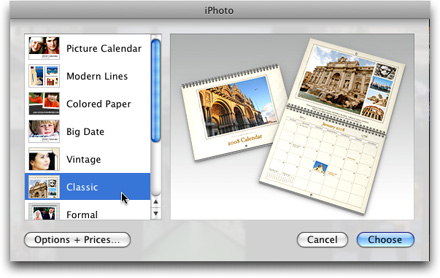 STEP TWO: This brings up the Calendar window (shown above) where you choose which theme you want for your calendar from the list of themes on the left side. I choose the Classic Theme (as seen above), and it shows you a preview of how that style of calendar looks in the main part of the window. Once you've chosen Classic, click the Choose button. (more…)