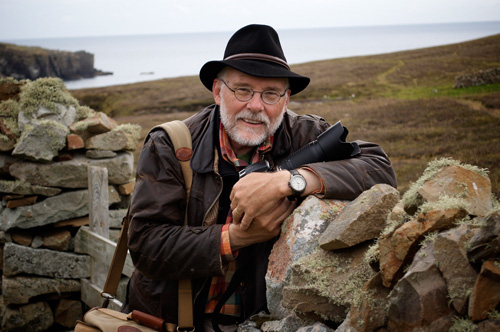 ROAD TRIP: NIGHT SKIES AND LONG DAYS
On the road. On assignment. Sounds romantic, right? Well I'm here to tell you — it is, actually! But probably not the way you think.
And probably only if you are a photographic nutcase like me. And since this is Scott Kelby's blog I'm pretty sure that you are, in fact, a nutcase like me too! So it will be a pleasure to do a little bit of preaching to the choir, and I'm honored to get the chance to do it here.
I thought long and hard about what might be of interest, and went back over recent stories I've shot for National Geographic (I've been working for the magazine for more than 25 years now.) Somehow I kept coming back to one moment which seemed to boil down the whole experience of shooting a recent story. And I thought I'd take you along on the journey.
That moment came as I was driving down I-70, somewhere west of Kansas City. Already I had driven over 3,000 miles on this mega-jaunt in pursuit of a story. I was looking out the windshield for clear skies, but the weather app on my iPhone was giving me bad news. Chicago, my destination tonight, was socked in. No way that I was going to shoot the nighttime aerial of the city I had planned for that night. But maybe the cloud cover over the whole midwest would make something interesting in St. Louis. So I diverted. I made the decision: I'd drive to St. Louis instead of Chicago and take my chances.
That moment of decision has come to symbolize for me what I love about shooting stories. One way or another, I have the freedom to go wherever the pictures were. That's my job, chasing great pictures.
In many ways taking chances to get great pictures was exactly what this story on light pollution was all about. It was an obscure story about an obscure subject. Most people I told about it had no idea what I was talking about. But then I'd remind them how they used to be able to see the Milky Way before all the city lights got so bright, and they'd nod and tell me some tale about how they remembered seeing the stars on grandpa's farm when they were kids. Exactly! They didn't know it, but they were experts on the subject of light pollution. It was my job to make that all graphically real.
And which was why I was taking my chances driving to St. Louis that night. I was looking for places where I could see and photograph the effects of our ever-growing, world-wide hunger to light up the night. I had taken a chance telling National Geographic I could make interesting pictures out of this story. I'd convinced them it was an important story in my initial proposal but I'm not sure everyone really believed the pictures would really sing. And actually, neither was I. But it's a lot like performing in the circus: if you don't go out on the tightrope, nobody cheers.
I did have a secret weapon, however: I'd decided that I would drive everywhere for the shoot. The logistics had been driving me crazy. How could I arrange flights to all these locations, never being sure what the weather would do, how to adjust when I screwed up the first night of a shoot and had to go back? Finally, it came to me that I'd be shooting at night (no duh!) and so I'd have all day to drive. I could shoot a few hours from sundown until midnight. Get six hours of sleep and then drive for a good 10-12 hours the next day if I had to in order to get to the next location. Every night I'd be in one of two kinds of places: in a city which had light pollution and I'd photograph that, or in the countryside where I had dark skies, and I'd photograph that. Brilliant. In thirty days I could cover the whole United States, from coast to coast. And I did.
So that night, I got lucky. Pulling in to St. Louis by 5:00 pm I got a couple hours nap before heading out to the nearby Gateway Arch. Wonder of wonders, the heavy overcast that had quashed my shoot in Chicago that night put a layer of clouds just above the top of the arch. Sodium vapor lighting from the city streets turned the clouds a weird salmon color, and incredibly, the spotlights on the arch cast arch-shaped shadows on the the clouds, something like the Batman spotlight calling the caped crusader, straight out of the comic books. I shot it every way I could think of, and most of it looked pretty good. The wide angle shots created a sinister face look and the telephoto shots (like this one that we used in the magazine) were just abstract and intriguing. With five second exposures on my Nikon D3 the sky just glowed. And I went to sleep that night thinking I'd done something I never expected to do.
But that was halfway through the shoot.
Back to the beginning, driving west to Las Vegas:
I had planned to start the whole shoot with something I was pretty sure would work: the Luxor Hotel in Las Vegas.