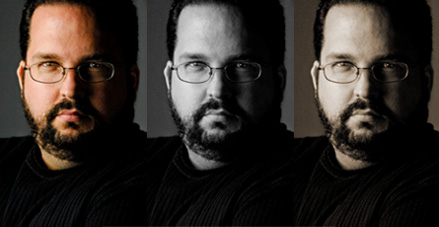 So I bet you're asking, "What's a video guy doing as a guest blogger on a (primarily) digital photography site?" Well, I'm here to tell you why you need to jump on the online video bandwagon… and do it now! But first, for all of you that would feel a little cheated that you came to Scott's blog today and you didn't get a cool tip or trick to take with you, here's how to turn Timelapse Photos into beautiful video in Photoshop CS3 Extended in just a few easy steps:
1. Choose File > Open and direct it to your folder of images. Make sure that they are numbered in sequence.
2. Select the first image and then click the "Image Sequence" checkbox (as shown below).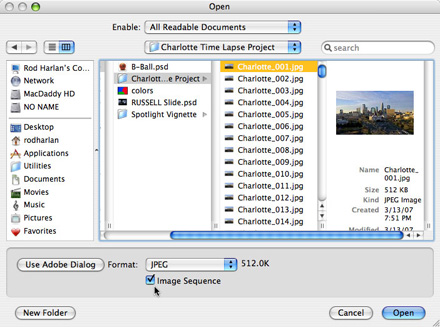 3. Select your Frame Rate. This will also determine the overall duration of the clip as it makes this calculation based on the frame rate.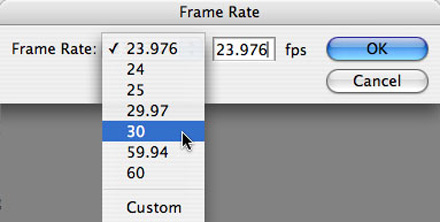 4. Click the Play button in the Animation timeline or simply hit the Space Bar to render the video clip into RAM.
Here's a video clip where I show the technique and talk about it in a little more detail: (click here).
If you're using a 10-15 megapixel camera, then your images will allow you to create 4,000 – 5,000 pixel wide video files. This is many times larger than Standard Definition or High Definition video files. In fact, you can go out and shoot once, and then chop up the resulting monster video file into 30-50 Standard Definition video files for sale as a collection on DVD or website. You can see me demonstrate this technique with one of Moose Peterson's files by viewing this video clip here:
Why Online Video
Now on to my main discussion point… the reason Photographers should jump on the online video bandwagon as soon as possible. To say that online video today is