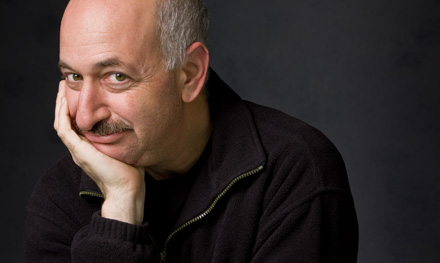 Between Meetings
Rediscovering My Passion for Photography
By Dan (Dano) Steinhardt
Photographic Birth
I was 13 and barricaded myself in a small bathroom. A towel was jammed under the door for complete privacy allowing a new and mysterious adult-like red glow to fill the room. The smells were intoxicating as I watched the 5 X 7 inch white sheet of paper slowly turn into an image. It was an amazing moment of alchemy meeting art, combined with something special I had never experienced before. I squinted in pain as the light went on like an electric shock in a Sci-Fi movie and there I saw my first print gently bobbing in the fixer. I was immediately hooked. Not only had I developed my first photograph, what I really began to develop was my passion for photography.
That passion was cultivated by my amazing high school photo instructor Warren King who exposed me to the works of Dorothea Lang, Arnold Newman and W. Eugene Smith who would come to have a profound influence on my style. Warren became my first mentor and an equally important critic. I traveled all around my native Los Angeles shooting everything and discovered photography could capture amazing moments on the streets of LA that most did not see. But whenever I talked about the great pictures I shot over the weekend Warren would point to the sign above his desk which 30 years later continues to resonate, "Don't Tell Me How Good You Are, Show Me".
Fast Forward
After graduating from Brooks Institute I was running my own advertising photography business in Chicago. Everything was captured on 8 x 10 film and when it came time to Scheimpflug (for those who remember view cameras) I was world-class. But new opportunities presented themselves and I found myself working in the New York City Photo District for Kodak and soon moved into strategic marketing on a worldwide basis. It was during these years that my focus was business. To paraphrase a song, I was sent away and taught how to be sensible, logical, responsible, practical, intellectual and clinical. I was studying in Executive Programs at leading business schools and advancing in my career. I loved it and I still love business, but I didn't touch a camera from 1987-2000 and hadn't used a 35mm camera since High School. Then I got a call from a relatively new company in the photo world called Epson and was asked to develop and lead its marketing programs for professional photographers and advanced amateurs.
Rediscovery
In 2001 digital printing was still relatively new and the market was reaching out for information and education. I developed the Epson Print Academy (shameless plug) as a way to meet this market need (link). We went on the road to videotape leading photographers and fine-art printmakers. My goal was to glean all the technical stuff there from the best of the best. The pre-production notes were a checklist of mission critical items from color spaces, to file formats to advanced color management. But when the video camera was on, these artists talked to how Epson printers reminded them of teenage years, watching their first print develop in a darkroom, fueling their passion for photography. I started to recall the glow of that red safelight, the smell of fixer and the joy I used to experience with the camera. I bought a Nikon D100 in 2002, tapped into my analog experiences from high school and via digital photography became a teenager all over again.
So What Have You Shot For Me Lately?
I travel a lot in my job. I also have the incredible honor to work with the some of the most well-known photographers on the planet. One of those legends is Jay Maisel who has become my new mentor. With all my business travel I took Jay's advice, "Carry the camera because without it, it's really tough to take pictures." In the process I essentially returned to my roots of street photography versus the comfort and control of the studio.
I'm in Las Vegas 3-4 times a year for different trade shows including Photoshop World. I love to shoot in Vegas because there is so much extraordinary to be found in the ordinary like the valet running to retrieve a rental car, the early morning joggers in front of a hotel and the pool chairs stacked in the beautiful light at the end of the day. When I have some free time (and the light is right) I head straight for the tourist traps looking for interesting images of people vs. the actual attraction like the silhouetted person in front of the fountains or the shadow of a person walking in front of a famous hotel.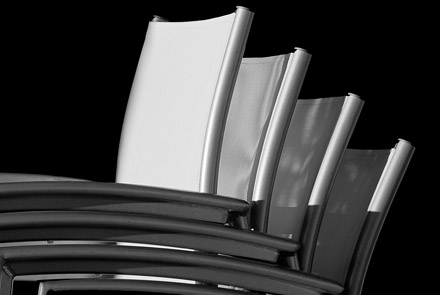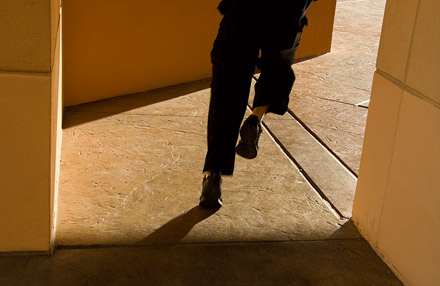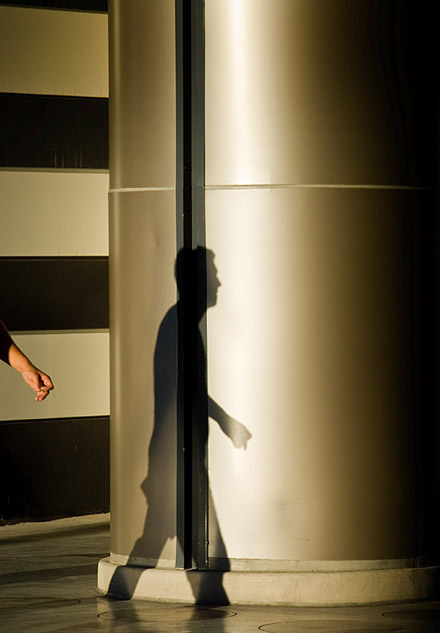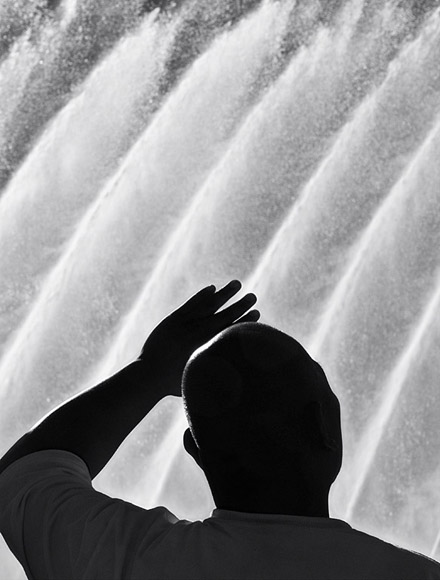 I also remember Jay Maisel's advice to look 180 degrees in the opposite direction as it (more…)