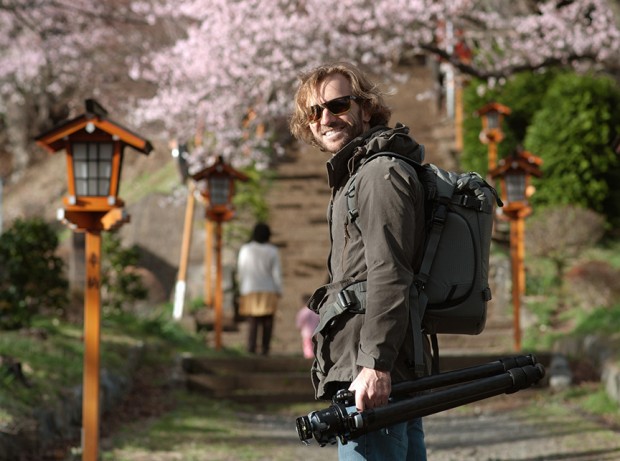 Elia, Fujiyoshida, Japan 2013  |  Photo Credit: Naomi Locardi
Each new year brings with it an opportunity to reflect on days gone by and look forward to the promise of the year ahead. If we're lucky, life leads us in positive new directions we may not have expected and things unfold in ways we could never anticipate.
Since 2009, with a unique blend of inspiration, passion, caffeine and a touch of insomnia, my wife and I have visited more than 40 countries and flown over 1 million air miles. In March of 2012, we surrendered our apartment in central Florida (and most of our possessions with it) taking to the road full-time and becoming completely "Location Independent." Our vision for our life is continually changing and evolving as our experiences, and the people we meet along the way, inspire us to visit new places and seek out new and richer experiences.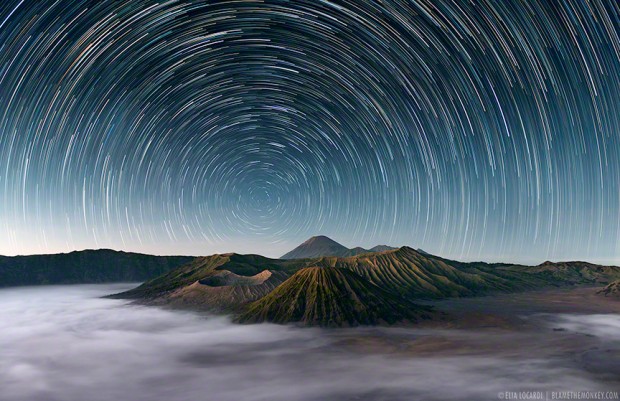 Sleeping Giants – Mount Bromo, Indonesia 2013
The Evolution of My Photography Style
Throughout my career in the post production and visual effects industry I always strived to bring something new and fresh to the table, something that would break the standard mold. I had the opportunity to work on many talented creative teams and bring unique visions for client projects to life. While that experience was invaluable, the accumulative stress of working long hours, under harsh deadlines, drove me to the brink. I knew that I wanted my life to go in a new direction – one fueled by passion and inspiration, focusing more on life experience, so I completely reassessed what was important. With a mix of anxiety and anticipation, I left my job as an Art Director and a decade long career in the industry along with it.
In 2009, when I decided that Professional Travel Photography would be my new career path, I knew that to be successful in such a competitive market I would have to attack the task of creating my portfolio with that same drive to create something new and fresh. I would need to find ways to raise the bar and make my photography stand out.
I was driven (my wife might say obsessed) to create a new look by experimenting with different post-processing techniques. With more than a decade of working experience in Adobe® Photoshop, and a past rooted so heavily in software based production, I was able to completely reverse engineer my photography by implementing this accumulated technical knowledge.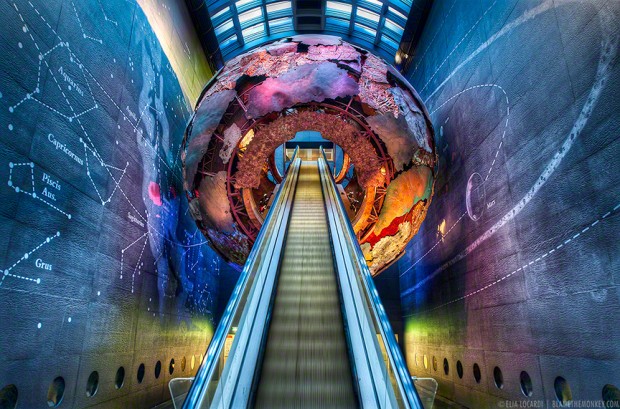 Going Home – London, England 2010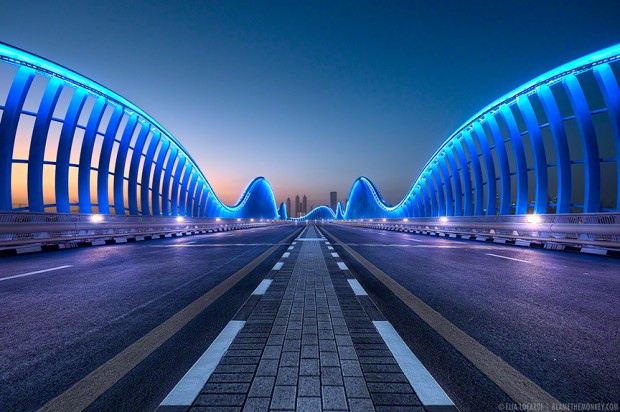 The Future is Now – Dubai, UAE 2012
In the very beginning my photography was 100% experimental. Primarily composed of my joyous exploration of the world around me, as I'd capture and catalogue subjects that I found most interesting and inspiring. Rapidly, I realized that I wanted to transmit my sincere feelings of awe and wonder to the audience viewing my work. Beyond that, I also wanted to create a "wow factor" - a moment of meaningful impact - that I could share with the viewer.

Belly of the Beast – Stockholm, Sweden 2011