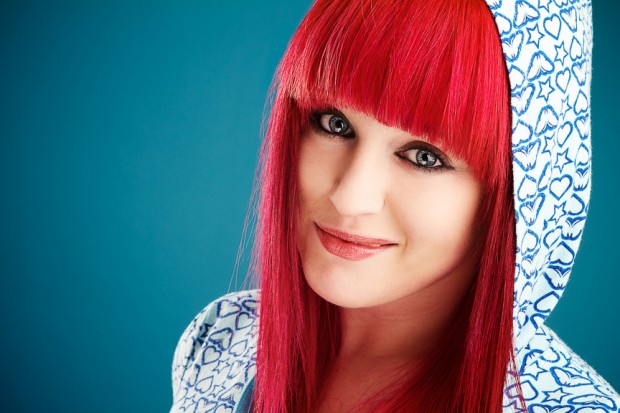 Photo by Sam Haddix
Hi! I'm Kaylee. And I'm going to tell you something that will knock your socks right off. Ready?
I love dogs.
And oh my gosh, I wish I could say this in a sort of casual, non-chalant, "Yeah I think dogs are pretty cool, no big deal," sort of way. But you guys… I mean it. I mean like, in a totally and completely bonafide 'crazy dog lady' kind of way.
So, it's kind of embarrassing when I walk down the street and audibly and uncontrollably squeal with delight over every little wiggling, passing pup I see. My friends actually try and deter me from the path of an oncoming dog as we walk down the sidewalk – for fear that we'll get stuck in a 25 minute interaction that includes me excessively ogling, squishing and kissing a strange dog with a sometimes slightly terrified owner looking on.
The truth is, I find more beauty, purity and joy inside the iris of a happy dog than I do anywhere else in the world. When all else seems to fail me – I find solace in the smile of a dog. Dogs have this perfect ability to live simply – to live in the moment. And that just fascinates me.
Luckily for me, I was blessed enough to be able to turn my copious amounts of â˜dog crazy' into passion – and that passion into a profession.
Yup, you heard it here folks – I am a professional dog photographer.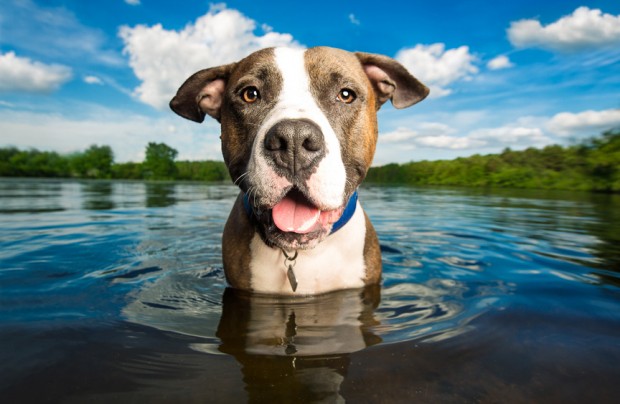 I know, I know. â˜A WHAT?' (accompanied by a cocked head, big eyes and sometimes a giggle at my expense; this is the typical response I get when people first discover my job title.) A professional dog photographer. I'm wildly humbled and grateful to say that I've turned that passion into a very busy reality that has me booked almost one full year ahead with both private and commercial shoots. Who would've thought that could even be within the scope of reality for someone who only photographs dogs?! Good gravy! Sometimes I have to pinch myself. I wake up every day and smile. I smile because life is so silly and full of wonder. I smile because Im living my real live dream. And that dream is called Dog Breath Photography.
If you told my five-year-old self what my profession would one day turn out to be – I think her head would have actually popped off with joy. If you hang on just a sec, I think I can hear her squeals of delight from all the way back in 1990. Holy banana sandwiches.
So, after being invited to write this guest post on Scott's blog (but not before I finished the elaborate robot dance of joy that I executed quite fabulously all alone in my studio with my dog looking on judging me harshly), I thought how wonderful it would be to share some of my best tips and tricks. The little golden nuggets of wisdom that I've felt blessed to have learned over the past 5 years of my dog photography adventures. While getting great photos of your client's or your own pets sometimes feels impossible â" I can assure you with the utmost conviction – it's not.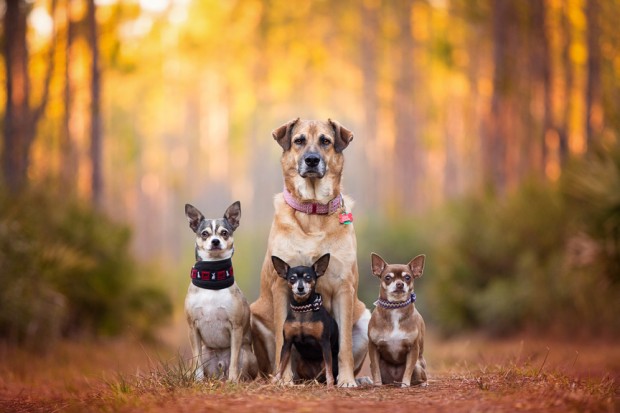 I've got some stuff up my sleeve that you just might find helpful – especially when you've got Rufus set up for the most perfect shot, arranged meticulously in the gorgeous, golden afternoon lightâ" and he suddenly runs off in the direction of that squirrel for the 45th time. (Let me tell you now, as much as you try to reason with them, dogs just don't appreciate the nuances of really good light.)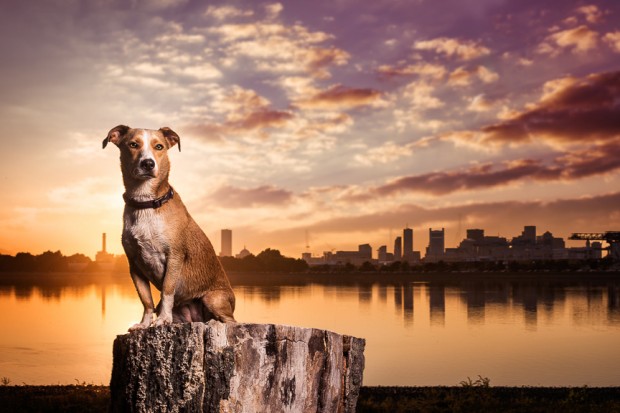 So, let's dive into some content that will help you get amazing shots of your pets, that will create the illusion that you're working with a perfectly trained dog every time.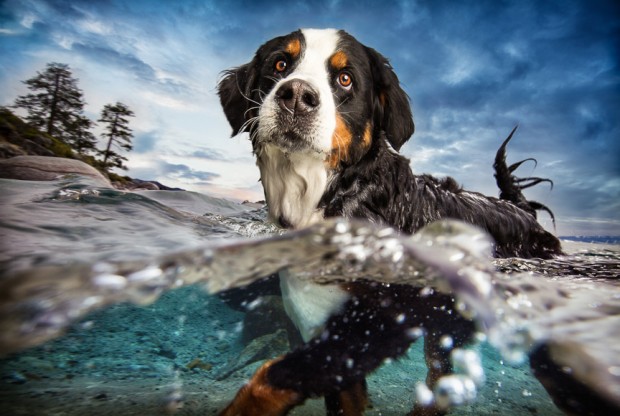 As we all know, your average dog is anything but stagnant. No, he moves. And when I say â˜he moves,' I mean like, 65mph moves. Like with more quickness and speed than the fastest, angriest ostrich on the savannah.
And not only does he move – but he drools. He barks. He chases his tail in endless circles. He has the attention span of a gnat.
But most significantly, he speaks an entirely different language than you and I. I know what you're thinking. Not the easiest subject for a photograph, right? Precisely.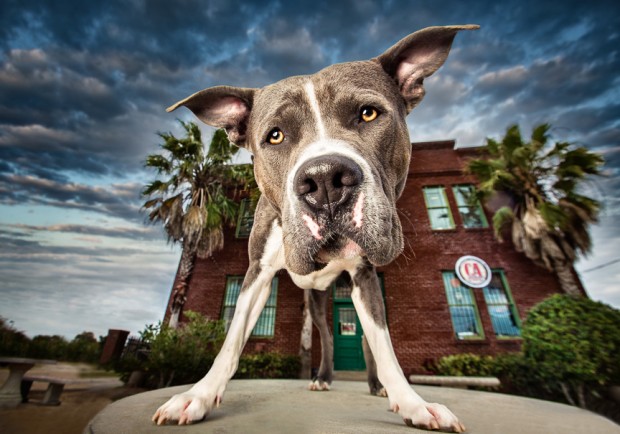 Some of the first things that people ask me when they see my images are:
â˜How do you get all these dogs to pose so perfectly for you like that?' â˜Do these dogs just sit there, hold exactly still and smile for you?!' â˜Are these magic dogs from a magical land?'
The answer to that last question is an enthusiastic â˜no.' While I've had a few dreams about this (these elusive, magical, still dogs), I photograph regular dogs. Real dogs. The dogs you see walking down the street every day. The dogs that fly through the dog park at about a gazillion miles an hour. The naughty dogs that dig holes in their owner's tulip gardens and bury bones in their backyards. Dogs that sniff other dogs' butts. Dogs that lie on their family's couches and fart.
You know, those kinds of dogs.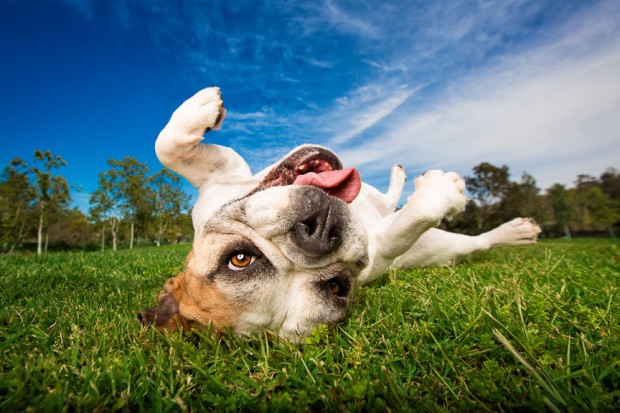 In addition to working with lots of regular family dogsâ" I also volunteer my time to busy, overburdened animal shelters – photographing homeless and abandoned animals who are waiting for a new family to adopt them. Some of these shelter dogs can be rife with a whole different set of behavioral and emotional issues due to the transitionary states of their lives – fearfulness, abandonment, aggression, loneliness, confusion. Even with these sweet, sweet lost souls who lack the stability of a home and family to call their own – with enough knowledge, kindness of heart and patience â" you can get a winning image.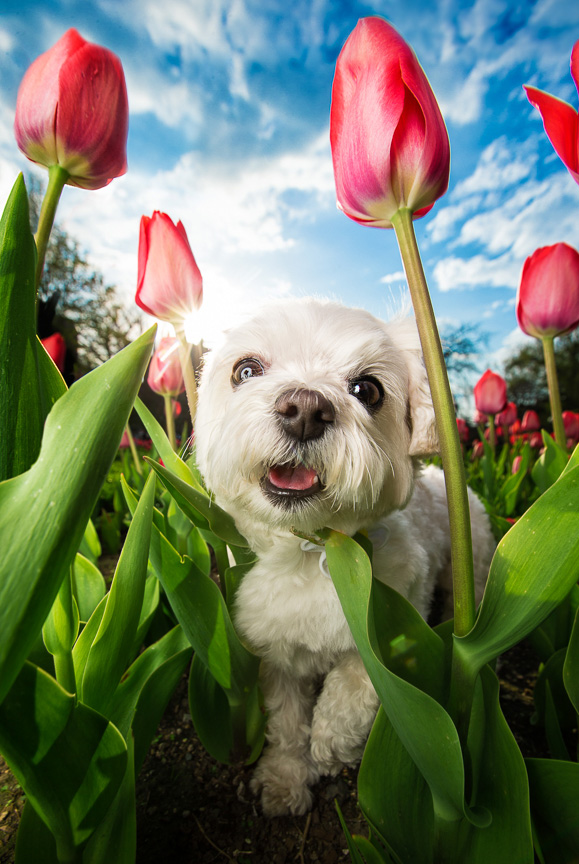 You wouldn't travel to a foreign country and expect them to speak your language right? The same thing goes for dogs. Don't enter a dog's world and expect them to speak your language â" you need to speak theirs.
Dogs talk through their eyes. Their ears. Their tails. Their body posture. Dogs talk with sounds – growls, whines, barks – you name it. If you want to understand the language of a dog – you need to immerse yourself in their world. Be quiet and listen. Once you spend enough time with a dog you'll learn about what most motivates them. You'll find that canines tend to go totally gaga over one or more of the following things:
TREATS (because, you know…yum!)
PEANUT BUTTER (this stuff is most dogs' kryptonite, I'm serious! For dogs that can't have peanut butter, cream cheese or canned pumpkin will also work just fine.)
TOYS (ask me how many Barbie dolls I had when I was 9…I totally get this one.)
SOUNDS (things that go squeak! The most successful way to evoke the elusive and highly coveted â˜head tilt.' And a great way to get the mouth closed and ears pricked up at attention.)
PRAISE (dogs LOVE praise. â˜HEY DOG! YOU ARE AWESOME!!')
THEIR OWNERS (oh HELLO my humans! I want to love you forever and ever and ever and ever ::slobbery kisses::)