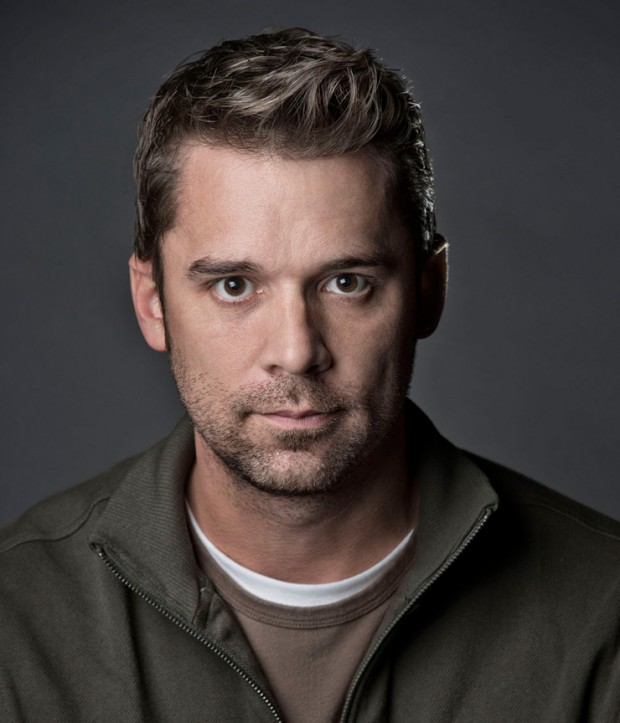 [Note from Brad: This post contains a little PG-13 language/imagery.]
I would first like to thank Scott and Brad for inviting me to be today's guest blogger⦠it's quite an honor and hopefully I won't make them regret asking me. Like most of us here, I am an image guy and words are my enemy. So, I will do my best to finish a thought, not use run-on sentences, and in the end, shed some light on what I do as a digital artist.
For those of you who don't know me or my work, let me give you the elevator ride explanation of who I am. I have been in the business of making images for high profile clients, ad agencies, and celebrities for over 15 years. After graduating from the University of Michigan, I cut my teeth in a small retouching studio and worked my way up through studio/agency life until venturing out on my own. I consider myself a digital artist, who's specialty is creating hybrid images. This is done by combining all of my skill sets into one image, CGI, illustration and photography.
One of the most rewarding aspects of what I do is collaborating with some the best photographers in the world. Working with another artist on a project can be very rewarding, especially when you can combine your talents and create something better than you could have alone. I have had the luxury of working with some great photographers and I would like to shed some light on how the whole process works. Keep in mind that there is no one formula for working together, as we all know, people are very different and so is my approach when working with photographers. The best way to explore this topic is to use real world examples and talk a little bit about approach, collaboration and promotion.
I will start off with a photographer who has done the guest blog before and who has inspired me to be a better artist. That guy is Tim Tadder. Tim and I met a few years ago and we both felt an instant connection in our work⦠wow, that sounded more like a "bromance" story, not that there is anything wrong with that. Anyways, Tim and I have come to rely on each other for creative inspiration and as sounding boards for ideas.