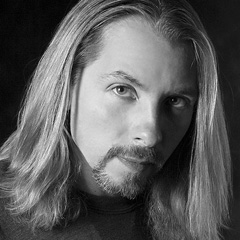 First off, I would like to say that it is an absolute honor to be asked on as a guest blogger on Scott Kelby's  site.  A very important thing for me is expressing gratitude for opportunities that have come my way, and understanding how the good things in my life have come to pass.  Scott has been on the giving side for me on more than one occasion, both directly and from happenings through the ripple effect caused by the NAPP, and I just can't say it enough.  Thank You.
For my few seconds up here on the soapbox, I would like to share with you a quick story and a few ideas that I THINK I know.  I say think with emphasis because I realize that life hasn't given me all of the pieces yet. I'm here with the rest of you just trying to figure things out while everything around me, as well as myself, continue to change on a day to day basis.  One big thing I know for sure though is that I don't know everything, and I never will.
Opportunities
Of all of the images that I have had the pleasure of dreaming up, or seeing happen before me, one of my favorite that comes to mind was more than ten years ago.  I wasn't a professional photographer at the time, much less a professional anything. I was working a 9-5, collecting a paycheck, and living a pretty happy simple life.  That is an "uninspired" simple life. A few months prior I had picked up my first SLR from a pawnshop, a Minolta x-700, with a few lenses, pretty sweet deal. (That's right all you purists, I was a film guy too back in the day. Let go.  It's okay. I liked the little red light too, and if you miss the smell of fixer and stop bath that much you can always keep a tray of it next to your monitor. It'll be ok.  8tracks were a great idea too at the time.  I digress…)   I carried that thing with me everywhere because you just never know right?  There I was, driving down Highway 270 in St. Louis, minding my own business when it hit me.  Nope. Not the car next to me, the image.