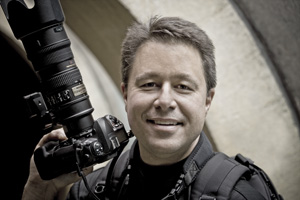 The Secret of Being Lucky
Last time I wrote a guest spot for the blog a couple years back, I had fun giving folks a peek behind the scenes to meet the Photoshop Guys from a different perspective, so when Brad asked me to write up a guest blog post for Scott's blog, I asked him what he wanted me to write about. He said, "Whatever you want." Since I have my own blog, I already have an outlet for writing about stuff that interests me, like small business, marketing, freelancing, photography (from a budget-minded perspective) plus some gadget stuff. So I asked Brad once again, "Do you think I should write about one of those topic areas." True to his job of not influencing the topic, Brad offered no help. I was on my own. Now, when I consider the guest blogs I enjoy reading the most, I really like the ones that inspire me. The brilliant photographers sharing insights and images.
My portfolio pales in comparison, so I won't be inspiring you with images. Instead, I want to talk about something I have experienced myself dozens of times over the years and one of my favorite insights I've written about on my blog. (But I'll still share some of my images anyway.)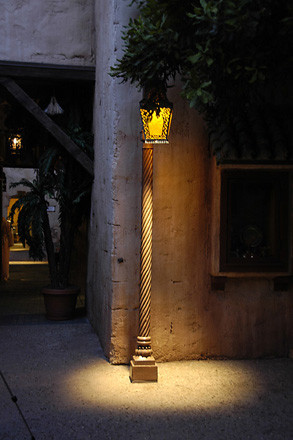 Some people believe in luck. More precisely, they believe that your thought processes alone can create luck. (There may be "pure" luck in very rare circumstances, but that's not what I'm talking about here.) They suggest that if you wish for something hard enough… if you just imagine that it really will happen and you even live your life as though you expect this lucky thing will definitely happen, then almost magically, through the 'Law of Attraction' you will receive the great things you've wished for. There was a book and a movie all about this philosophy a few years back called "The Secret," and it was a best seller and a huge hit. Oprah raved about it! — I just happen to think the entire premise is misleading at best.
Don't get me wrong. I absolutely believe in luck and good fortune. But I don't believe the 'Law of Attraction' works in isolation from preparation and work (usually hard work). You have to get off your butt and do something. You have to be prepared for "luck." Sure, I believe that your strong desire for something to happen can certainly help clear the path for your wishes or dreams to come true, but the philosophy offered in The Secret is only half of the formula and it's the easy, compelling half. It sells a lot of books if you just tell people that, all you have to do to be rich or successful or find your soul mate is to simply wish for it the right way, and wish really hard. Unfortunately you never hear about the other half of the formula. The part where people have to work hard to be ready for opportunities that present themselves. Having the right mindset surely helps, but preparation is critical too. I'll give you a real-world example.