My NFL Football Shooting Season Starts Tonight!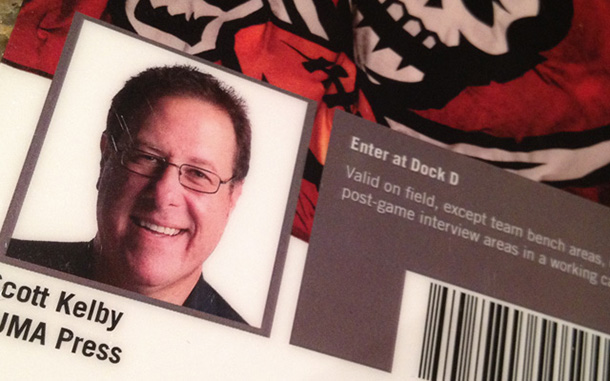 That's right baby, NFL Football Season is here, and I've been assigned to cover the Tampa Bay Buccaneers home games for Zuma Press, and I am psyched!
I've got a season credential to shoot all 10 home games, starting with tonight's pre-season against the Tennessee Titans, and then next week the Bucs play at home again against the Patriots, and the first Regular Season home game is against the Carolina Panthers.
I'm really looking forward to working with Zuma Press this year (they featured a couple of my shots last year for their "Sports Photo of the Day"), but I'm still very grateful to Kathy Miller and the great folks at Southcreek Global Media (which closed last year) for the opportunities and support they gave me, which led to me getting me in front of the folks at Zuma.
I'll have more to share next week, but for now it's time to get geared up for my first game of the season (Brad, pack up the 400mm f/2.8! Whooo hooo! :-)
P.S. There's a "This Weekend Only" deal today, so make sure you scroll down to the next post!