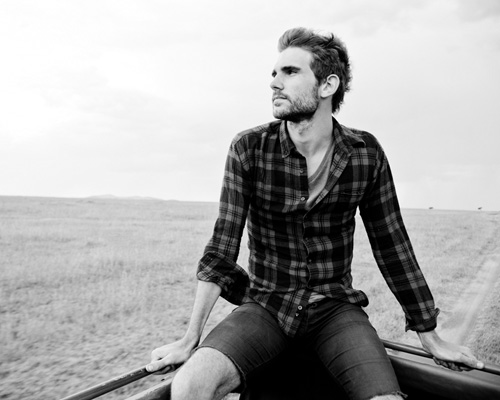 "What type of photography do you do?" This seems to be the first question most people ask when they discover you are somewhat competent with the camera. I still don't have a clear answer to this question. However, during a trip to Guatemala two years ago I quickly realized that travel/mission-oriented photography captivated me the most. It was the first time since I started doing photography that I was able to get out of the bubble that is America. Being in such humble, yet beautiful, conditions really showed me the power that this medium possessed.
Last year I had the chance to visit Haiti about 5 months after the quake. I went there to do make some images for Mission of Hope Haiti. MOH Haiti is an amazing organization that does so much that it's difficult to know where to begin. For starters, on their grounds alone they have an orphanage, a school, a church, and a prosthetics lab. So many lives have been impacted and even saved by them. The mission is also so well run that they were more equipped than almost anyone else in the nation for the earthquake. In fact, they served more meals to people in the first week than the UN. It's pretty unreal. To hear the doctors speak about the quake was chilling. They said the first victim arrived within 10 minutes, and that began a 36 hour marathon of emergency surgeries.
Also, the fact that they had a prosthetic lab was an absolute God send, in every sense of the word. They have a doctor who specializes in prosthetics come almost weekly to serve the people who need artificial limbs. I was allowed to ride along to drop some of the patients off at their homes on one occasion. Here are some images from that: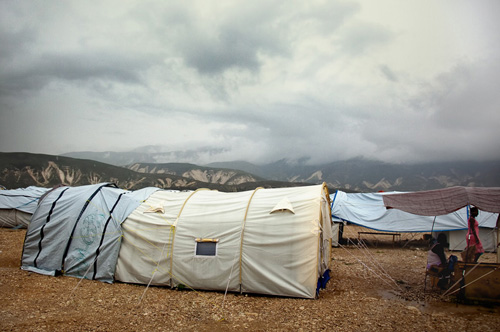 The entrance to one of the tent communities that housed a few of the patients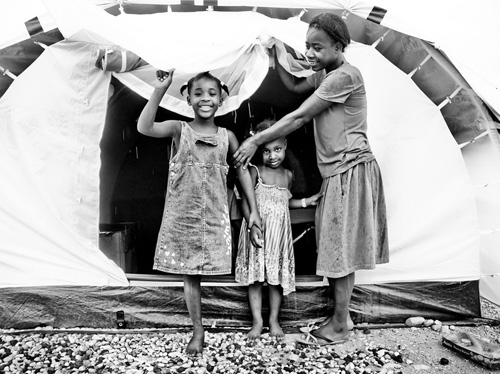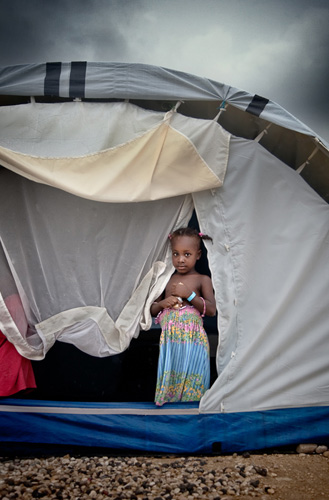 A sister comes home after getting fitted for a prosthetic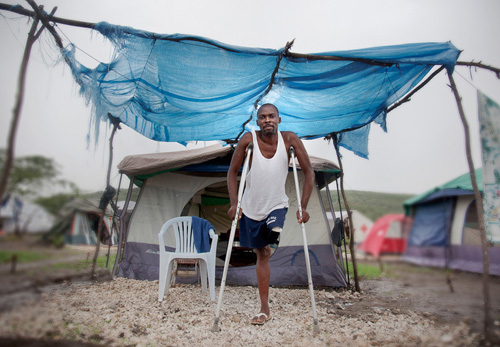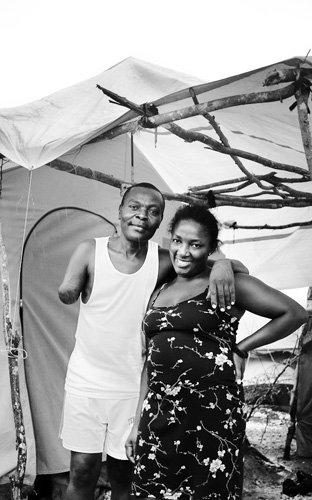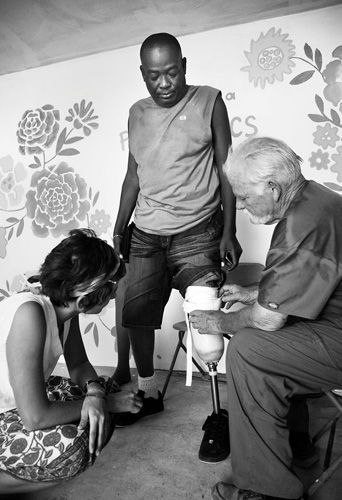 A man getting fitted back at the mission
The thing that struck me about the people was their real joy, despite their loss. They were so eager to love and to be hospital. It started to drizzle while I was there and I heard a woman calling to me in Creole. I went over to her and she took my camera and put it in a plastic bag to protect it. This is the heart of the people.
On another day we were taking a walk through a neighboring village. Because my guide had a good relationship with them, several of the people allowed me to make portraits of them.

A worker who is helping to rebuild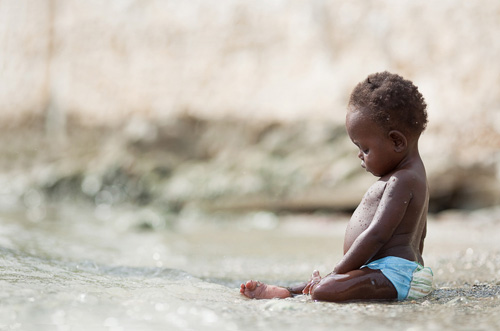 One day we took the orphans from the mission to the beach. Here is a little girl experiencing the shore, maybe for the first time
Something about Haiti that I did not anticipate was the beauty…oh the beauty. We often hear of the poverty or the despair, and while that is a reality for many people there, there is an incredible amount of beauty as well.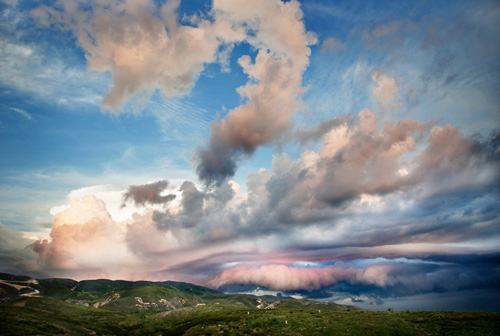 The view from Mission of Hope Haiti